2010 Bright Star Sulphur River Expedition
On Friday afternoon October 15th Jonathan Kennedy lead an expedition of the Bright Star Students to the Sulphur River bottom to look for fossils, petrified wood and artifacts. The kids had a great time with their shovels and strainers. We found nautilus, coral, shells and even teeth.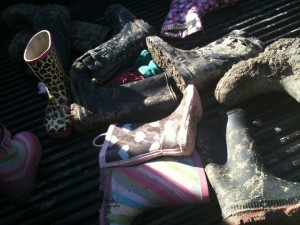 If fun can be measured in mud then we had our share for sure. I was proud to be associated with such a well behaved group of children.
Categories:
School